Bells and Whistles or Simplicity? Find the Best 990 Tax Software
March 29, 2020 | 990 filing | 0 Comments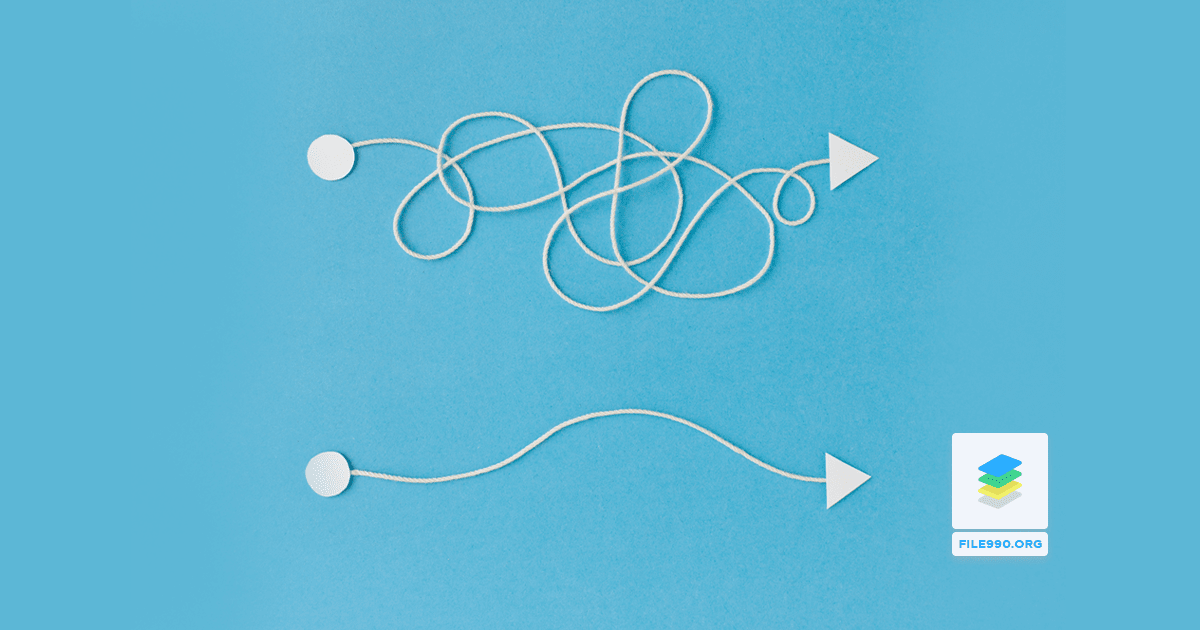 Filing taxes probably isn't the reason you started your nonprofit, yet your tax-exempt status is a key component of your ability to pursue your organization's important mission. The 990 form validates your organization's need for tax-exempt status, and organizations who fail to file their Form 990 or file their 990 incorrectly may find that they're going to face hefty fines, and even the possibility of losing tax-exempt status.
Wading into the murky waters of tax filing can be a complicated and overwhelming business. Keeping up with the documentation you need to track over the course of the year is even more difficult. Finding the right software can not only streamline the filing process, it can make other the pieces of your tax puzzle much easier to fit into place.
There are many e-filing solutions available out there. Though they all aim to help you submit your 990 form correctly, some come with more bells and whistles than you're going to need. Because you may be unfamiliar or uncomfortable with the tax-filing procedure, your first instinct may be to jump at the software that offers the most extras. But hold on a minute—keep in mind that possibly the most worthy goal in tax filing is always going to be simplicity. Extra features should simplify the process and serve your needs, not clutter or complicate the filing process.
So what does tax-filing software have to do?
It's easy to get lost in the myriad of features offered by the many options available for e-filing software, but there are some characteristics that your chosen solution simply must have to be both useful and as simple to use as possible.
Tax filing software retrieves information about your nonprofit from the IRS database using your Employer Identification Number (EIN). This information is sensitive, so be sure to choose software that is IRS-authorized. IRS-authorized software sends your information straight to the IRS, rather than passing it through several extra channels on the way. Software solutions that are not authorized by the IRS are nearly always unsafe and untrustworthy.
Your software solution should offer outstanding customer support. It should be easy to address any problematic issues you might encounter while using the software, as well as answer questions you may have about your taxes. Your software should see you through the very end of a successful filing, and if something isn't right about your form, it should bring it to your attention, and help you fix it.
Finally, your e-filer should make the process easier! Adding complicated software to an already complicated task will only make it that much harder to file your 990 and get back to the important work that needs to be done to keep your organization moving.
The File 990 Solution

Some Form 990 software solutions come with a host of other tools—for instance, a budgeting tool that can help you keep track of your business between tax seasons, or the ability to tag transactions within your accounting software.
The problem with these solutions is that they still require you to become somewhat of a 990 expert, not to mention an expert in utilizing the software itself. Your software may help you sort, store, and track your tax information through their extra features, but ultimately, you're still left to teach yourself about the convoluted tax system and spend your valuable time learning how to navigate it. Plus, you'll have to gather the numerous documents needed to file your 990 form accurately, choose the right 990 form for your organization, etc.
The best 990 tax software is the simplest. At File 990, our goal is to take as much of the workload of filing off of you, so you can get back to doing what needs to be done, with peace of mind.
Our process is designed to be the most user-friendly mechanism out there. You simply enter your organization's EIN and the year you'd like to pull data from. File 990 retrieves your pertinent information from the IRS database, then prompts you with a few questions to finish your Form 990. In most cases, it's possible to complete this process within a few minutes.
Once you complete your submission, File 990 tracks your return. File 990 will let you know the moment your return is accepted or rejected, and if it's rejected, File 990 will tell you why and what changes need to be made to your form before resubmission. Making these changes and resubmitting your form usually takes hardly any time at all.
Ordinarily, it can take several months to receive word about whether your tax filing has been accepted or rejected. With File 990, you can receive your outcome within 24 hours. Not only is File 990 IRS-authorized, we offer bank-level security throughout the entire process.
At File 990, we're a nonprofit ourselves, so we know what you're going through and what's at stake. Filing late comes with some serious consequences. It may be possible to get an extension, but it's dangerous to rely on one. If your organization's gross annual receipts amount to less than $1 million, you'll be penalized $20 each day you are late in filing your return. If your organization's gross annual receipts exceed $1 million, you'll be penalized $100 each day. Those are valuable dollars that could be going toward your organization's mission.
Failure to file for three years in a row results in the loss of your tax–exempt status. This fate befalls around 100 organizations each year. There is no appeal process for recovering tax-exempt status. Once an organization loses its status, it must complete yet another complicated battery of forms, procedures, and fees to regain it. Additionally, losing your tax-exempt status doesn't mean you don't have to pay taxes—you'll still have to file as a non-tax-exempt business.
Especially for smaller non-profit organizations, this process can be crippling. File 990 keeps you in the knowledge loop between tax seasons, sending you reminders so that deadlines for your 990 form don't sneak up on you. We keep you updated with any and all changes to the tax law that might affect your organization, and how you file your nonprofit's taxes.
Our mission at File 990 is to empower your mission by arming you with the accuracy, ease, speed, and security you need to master the filing process.
If your 990 filing is something you dread, we can help. Get started today or contact us at info@file990.org.