Non-profts With Multiple Chapters
At File 990, we understand it's difficult to keep track of all chapters or components within an organization. Don't get overwhelmed by keeping track of each chapter's individual tax records. Our platform seamlessly tracks form 990 completions and sends administrative reminders for you.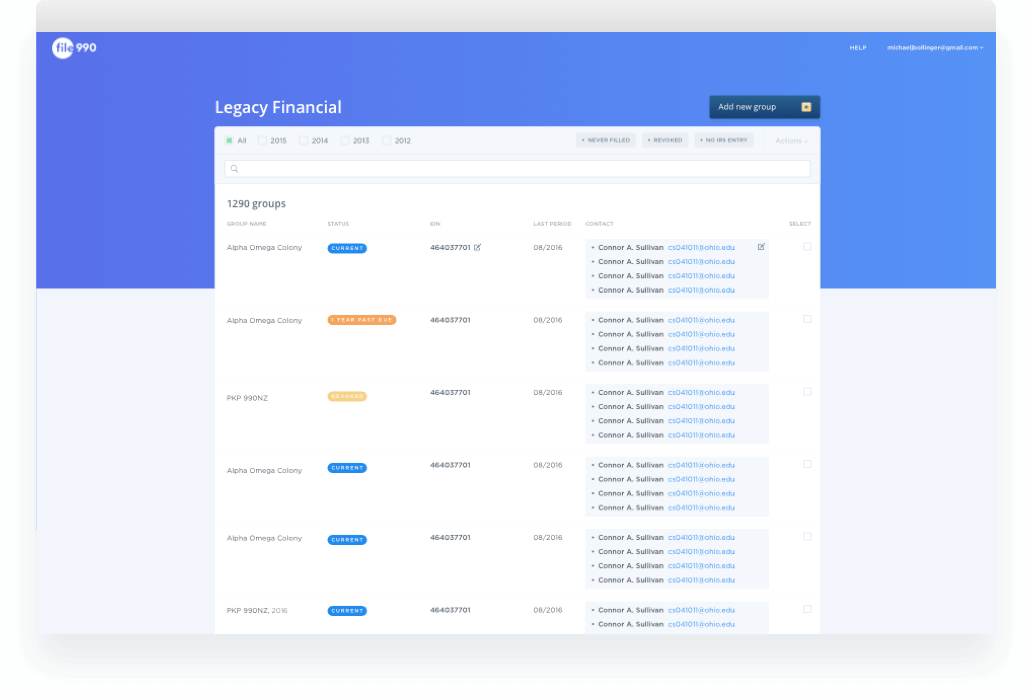 Don't Lose Exempt Status
Our Enterprise system let's you filter by components that are at risk of losing their exempt status if they don't file this year, providing you with a simple way to focus on chapters that need assistance.
Track Chapter Filings
Smoothly import the EIN list of the chapters you manage to see all of the tax filings in real-time. View filings by year or by organization, allowing you to manage form 990 completions much easier.

Reminder Emails With Easy Filing
Every chapter will receive an email when it's time to file their nonprofit tax forms. Treasurer's don't even need to know their EIN to file, they simply have to click the link in the reminder email to file their IRS Form 990-N or 990 EZ.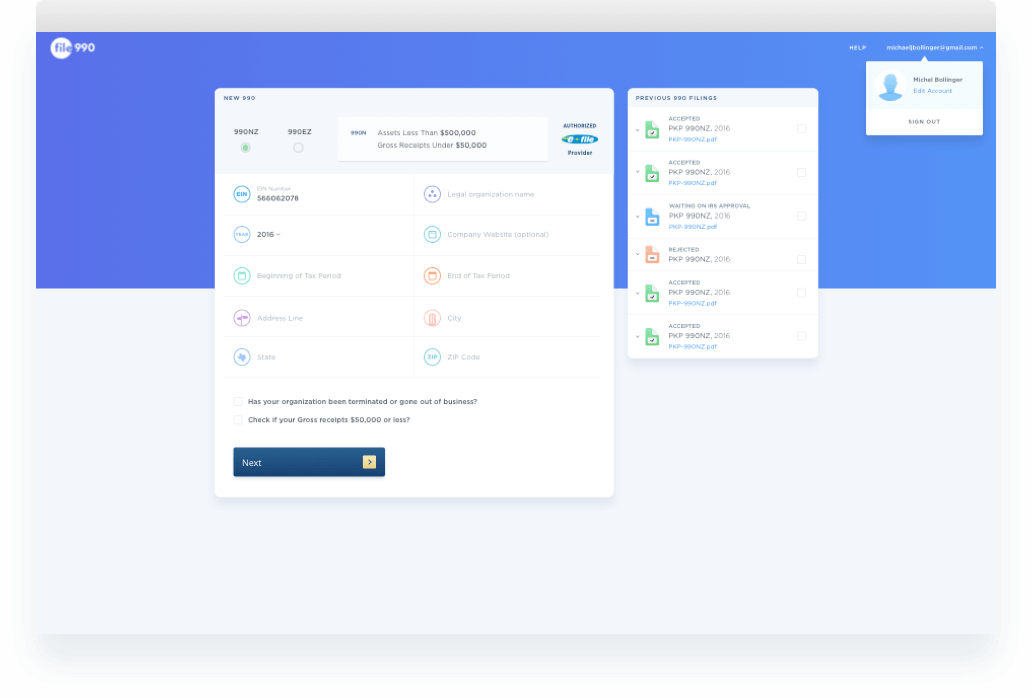 Organizations Who File For Their Chapters
File 990's group-filing tool allows you to file 990 returns for some or all of your component groups at once. Use our platform to receive verification of accepted returns and track any returns that fail.
Simply Upload EINs And Click Submit
File 990 pulls all of your component's information directly from the IRS to ensure accuracy. Review the information with ease and submit all the 990 forms at once.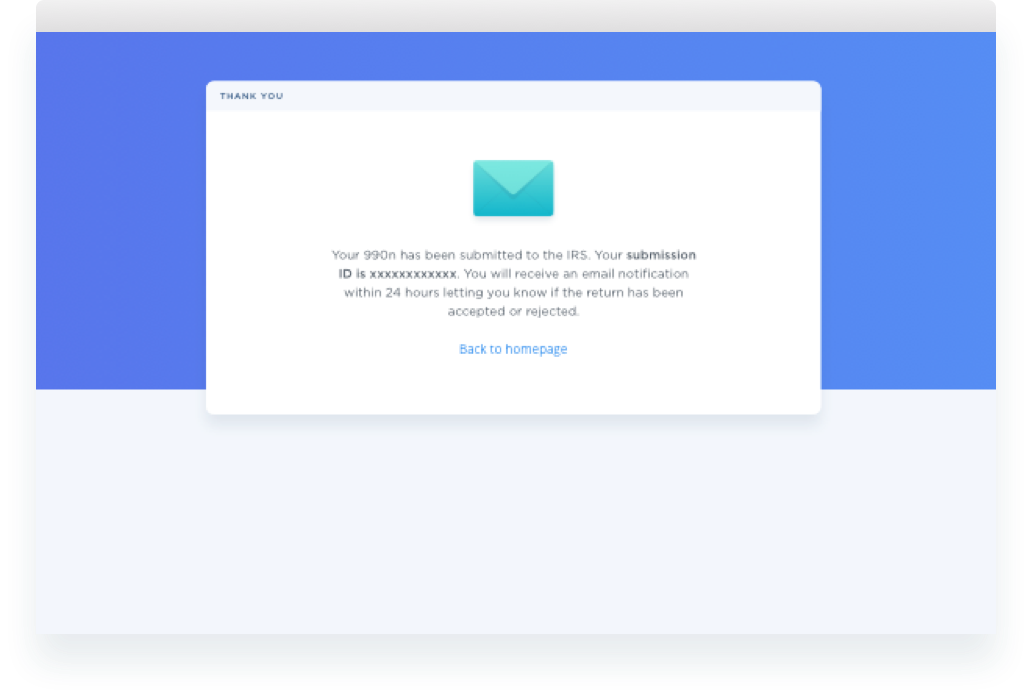 Secure IRS E-Filer For Forms 990-N And 990 EZ
With authorization from the IRS, File 990 is the simplest way to file the 990 forms for your organization's components. They review the data provided, answer any remaining questions and click submit.
authorized
Provider
Learn More About File 990's Enterprise Platform
Streamline your nonprofit organization's tax filing with our enterprise platform. Complete the form below and a File 990 representative will be in contact soon.