501(c)(3) Taxes Top Tips
February 6, 2020 | 990 filing | 0 Comments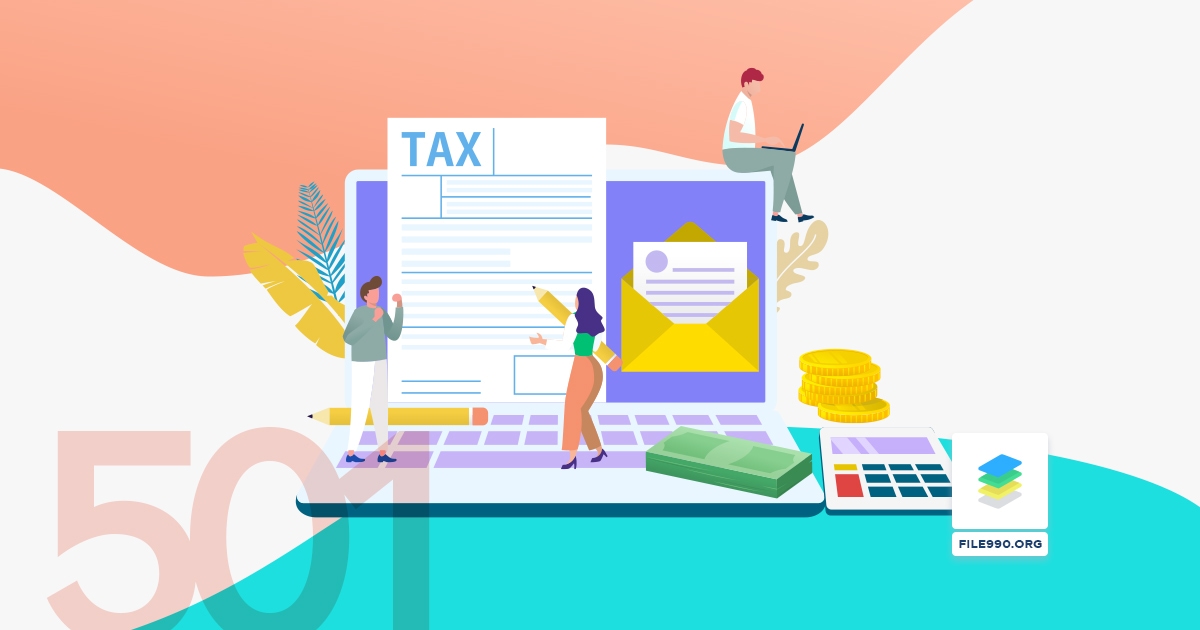 Managing 501(c)(3) taxes is vital to any charitable organization.
If your nonprofit runs as tax exempt, your mission and operations rely on that exemption status. That means it's important to perfect annual 990 tax filings.
Proper budgeting and financial record keeping also factor heavily into tax management, since organizations rely on these records when filing a 990 form.
A nonprofit's tax forms provide not only a pathway to continued exemption. They offer a public record of financial activities for donors, grantors, volunteers, and others.
So rather than viewing 501(c)(3) taxes as a document filed once per year, a holistic, year-round approach to tax prep can provide a long-term benefit.
As a certified 990 tax e-Filer, File 990 wants to ensure charitable nonprofits are well prepared for tax filing. Here are our Top Tips for 501(c)(3) Taxes.
501(c)(3) Taxes Tip #1: Thinking of Doing an Audit? You Should.
Many 501(c)(3)s perform one or more annual audits.
Some organizations are required by either state or federal law to audit based on budget or funding sources. For instance, a nonprofit may need to run an audit if they:
Spend more than $750,000 of federal funds in a tax year.
Receive state funding in certain states.
Many charitable organizations don't have these requirements. Yet it's always a good idea to conduct at least one annual audit.
An audit will help keep finances in order and better prepare you for tax filing. However, performing an incomplete or inaccurate audit can lead to mistakes in future financial decision making or, if the audit is required, legal penalties.
Hire an auditing firm or CPA with nonprofit experience.
If possible, hiring a qualified auditing firm or CPA experienced working with 501(c)(3)s will lend an extra level of credibility and ensure you get the most accurate possible insights into the organization's finances.
Prepare your financial transactions and other documentation auditors may request in advance to help streamline the process.
Also include your executive board, staff members, and financial or audit committee in the auditing process.
Go over the audit planning, schedule, fees, and other concerns.
Have staff, board, and committee members on hand to help with the audit as necessary.
Meet to discuss the results and next steps.
Having a multi-level audit management process, with the help of professionals, will ensure organizational leaders are on the same page and poised to maximize financial success.
It will also help better prepare your 501(c)(3) taxes when it's time to file your 990 form; much of what is revealed in an audit is information you'll provide when filing with the IRS to maintain tax exemption.
501(c)(3) Taxes Tip #2: Ensuring Tax -Exempt Status
501(c)(3)s typically become recognized as tax-exempt by the IRS when they file a 1023 form.
For state government recognition, they file articles of incorporation and any additional requested documentation.
However, some states have additional tax filing requirements for nonprofits.
In addition, nonprofits should check to ensure they have never had their nonprofit status revoked or have outstanding fees or other penalties from late or missed filing, or for breaking the rules of tax-exempt recognition (such as certain forms of political lobbying).
The IRS Tax Exempt Organization Database is available here.
Not filing for three consecutive years will cause the IRS to automatically revoke tax-exempt status.
This means an organization could have to pay back taxes and future federal and state taxes, as well as additional fees.
After loss of tax exemption, here's how to seek reinstatement.
Clearly, a preventative approach to maintaining tax exemption is best. To do this, financial executives can educate their board and staff members on current nonprofit tax rules and expectations.
They can also center their tax plans around filing deadlines.
The IRS lists the filing deadline for most standard 990 forms as the 15th day of the 5th month after the end of your organization's accounting period. That's May 15th for a calendar year taxpayer.

If you must file for an automatic 6-month extension, you can do so with the Form 8868.
Building an annual plan around the filing deadline helps to schedule when to produce the appropriate financial documents, as well as planning meetings and discussions accordingly.
501(c)(3) Taxes Tip #3: Prepare to File Your 990 with Confidence
If you've done the legwork of keeping detailed financial records, ensuring current tax-exempt status, and building a plan around tax filing deadlines, you're 90 percent of the way there.
Which 990 form an organization files depends on its annual financial activity. The thresholds for the most common 990 forms are:
990 (Full Form)
501(c)(3)s with gross receipts ≥ $200,000, or total assets ≥ $500,000 must file the full 990 form and relevant schedule forms.
990-EZ
501(c)(3)s with gross receipts < $200,000, and total assets < $500,000 may file the 990-EZ form, or the full 990 form if they wish.
990-N (e-Postcard)
501(c)(3)s with gross receipts normally ≤ $50,000 may file the 990-N e-Postcard. However, these organizations may alternately file a 990-EZ or full 990.
990-PF
All private foundations regardless of annual financial activity must file a 990-PF.
See all IRS 990 forms, schedules, and filing instructions.

Different forms may require different levels of detailed financial information.
For instance, a 990-N is the shortest form and requires only a few details such as EIN and basic information about an organization and its tax year.
Yet filing a full 990 or even a 990-EZ can require much more nuanced documentation. When filing their taxes, 501(c)(3)s should know what information they need to prepare to file.
501(c)(3) Taxes Tip #4: 990 e-Filing
IRS-certified 990 e-Filing providers like File 990 help build stability and ease into your filing protocol and lend you an extra set of eyes to ensure you file correctly and on time every year.
e-Filing services File 990 provides include:
Annual filing of 990-EZ or 990-N (e-postcard) forms.
Secure storage of your financial information, making filing safe and easy every year.
Automatic reminders so you never miss a filing deadline.
E-Suite services for 501(c)(3)s to file with multiple entities or chapters.
Managing 501(c)(3) taxes relies on building layers of preparation and accountability into the filing process. With the right planning and the help of File 990, you can file with confidence every year.
Have questions about your 990 filing or want to learn more about our e-filing services? Call us at (859) 309-3641 or email info@file990.org.