How Do I Manage My 501 c 3 Financial Documents?
December 29, 2019 | 990 filing | 0 Comments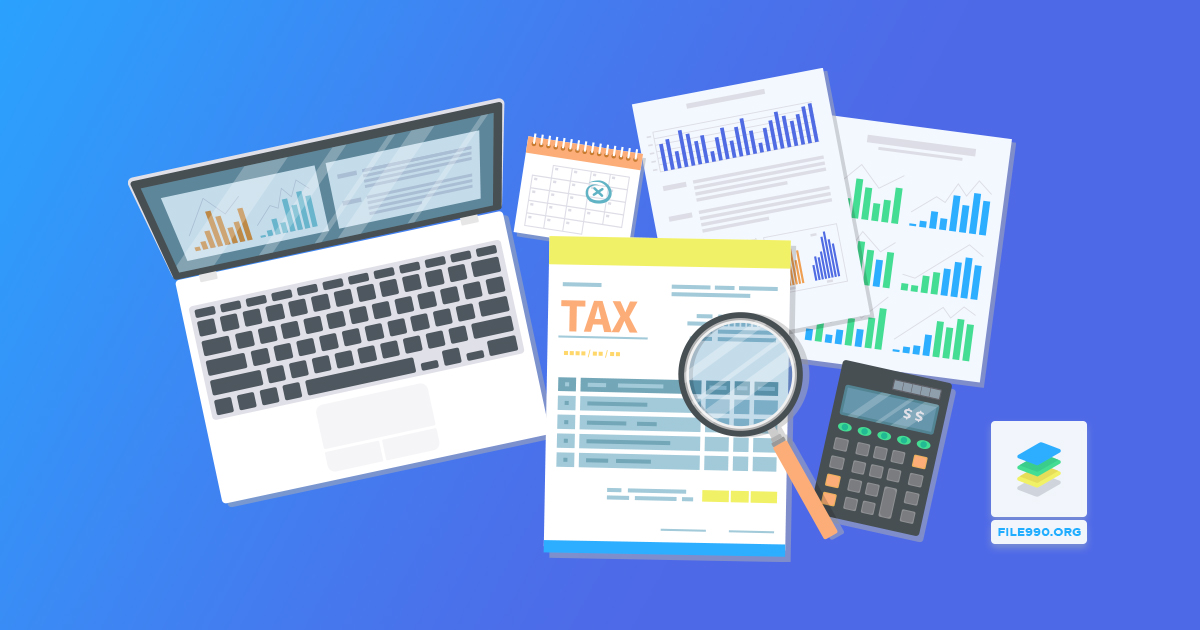 Managing the 501 c 3 finances for your non-profit organization can seem daunting, especially when establishing a new nonprofit. When you are creating this new 501 c 3 organization, you will need to file Articles of Incorporation through the Secretary of State in the state in which the 501 c 3 resides. You will then need to file for both state and federal tax exemptions; the federal exemption can be completed through the IRS, typically using Form 1023-EZ. Be sure to file this form within 27 months of your 501 c 3's incorporation. State-level exemption varies from state to state, so be sure to check the requirements for your state.
How to Manage Your 501 c 3 Finances
Once you have created your new nonprofit, there are important steps you need to take to properly manage your 501 c3 finances:
File your 990 tax forms annually, which are due on the 15th day of the 5th month after the last month that ended your fiscal tax year (generally May 15th).
Make sure you know which forms you need to file, based on your 501 c 3's finances.
Ensure that your 501 c 3 does not participate in any political or lobbying activities, which can include donating to certain political campaigns or endorsing candidates. If your organization does engage in this practice, you must file Form 5768. You may, however, donate to other 501 c 3 organizations as you see fit.
Keep track of your organization's finances by separating funds into restricted and unrestricted funds. Restricted funds are set aside for particular uses, whereas unrestricted funds can be used by your 501 c 3 in any way, shape, or form. Also, make sure that you have spent time to come up with a proper, effective budget — this includes using realistic expectations when considering cash inflow and outflow.
Be fully aware of the donations coming into your organization, those that are both solicited and unsolicited, so that you don't end up misappropriating funds.
Don't use funds designated for your 501 c 3 for your own personal benefit, or for any other activities that are unrelated to the needs and uses of the organization.
Appoint someone — volunteer or paid, depending on funds available — to manage or help with your 501 c 3 finances. It can be a financial/tax expert who can review your finances, and who can also walk you through the processes needed to file the aforementioned forms, which you can do through File990.
Regularly update the Board of Directors and other relevant individuals of the 501 c 3 finances so that errors, inconsistencies, and the like are less likely to go unnoticed.
Maintain a solid filing schedule so that your 501 c 3 is prepared for tax season. You don't want to be scrambling to put together all the documents needed for filing.
What Can Happen When You Don't Manage Your 501 c 3 Finances

It is estimated that more than 100 501 c 3 organizations lose their tax exempt status every year, something that can be easily avoided (as mentioned above). Tax exempt status is lost after failing to file for three consecutive years, and reinstating 501 c 3 status can be laborious. Late filing can result in fees and other related penalties, and scrambling to complete a last-minute filing can also be stressful. You will be charged a penalty of $20 per day for each day that the tax return is late. In the best-case scenario, you can file an extension, but this is not always feasible.
Improperly managing your 501 c 3 finances can severely damage your organization's financial security. In addition, mismanagement might cause donors, investors, stakeholders, etc. to lose confidence in the organization — thereby causing the 501 c 3 to lose more money.
Asking yourself questions such as these can help you when it comes time to file a Form 990 for your 501 c 3.
Also, bear in mind that your 501 c 3 finances will be viewable and searchable through the IRS, and annual reports can typically be found on GuideStar. If you do not properly manage your 501 c 3 finances, then when potential donors log on to websites such as GuideStar and Charity Navigator, key information may be missing, misleading, or disappointing.
How File990 Can Help You Manage Your 501 c 3 Finances
File990 is here to streamline the process of managing your 501 c 3 finances. File990 is a certified non-profit tax e-filer that makes it easy for you to file 990-N and 990-EZ tax forms. File990 will also send you reminders when it's time to file, and will save your information from year to year–imagine a non-profit version of TurboTax and similar personal tax services. File990 can take a load off your shoulders and make you feel better about your 401 c 3's finances. And the time you save using this e-filer can be applied to other tasks.
File990 is specifically designed to simplify the tax filing process for nonprofits, and is known for its transparency, confidence, and reliability. You will have easy, reliable access to your 501 c 3 tax returns, and because the pricing is known upfront, you will not be slapped with a charge much higher than anticipated. File990 will keep you up-to-date on any tax law changes that may be relevant to your 501 c 3 finances.
501 c 3 organizations with under $50,000 in receipts will need to fill out Form 990N (also known as the e-Postcard), and those with receipts between $50,000 and $200,000 may file Form 990EZ — a much shorter version of the full-length Form 990.
There is also File990's Enterprise system, which is specifically aimed at 501 c 3 organizations with multiple components or chapters. This can ensure for seamless tax filing throughout the 501 c 3, and each chapter will receive a notification when it is time to file. File990 is an IRS-authorized tax filing service; you must also be cognizant of the plethora of unauthorized, unapproved 990 services. This is why it is best to go with a reputable, approved system like File990.
Have questions or want to learn more about File990's services? (859) 309-3641 / info@file990.org.