Taxpayer First Act: What It Means for Your Nonprofit
December 23, 2019 | 990 filing | 0 Comments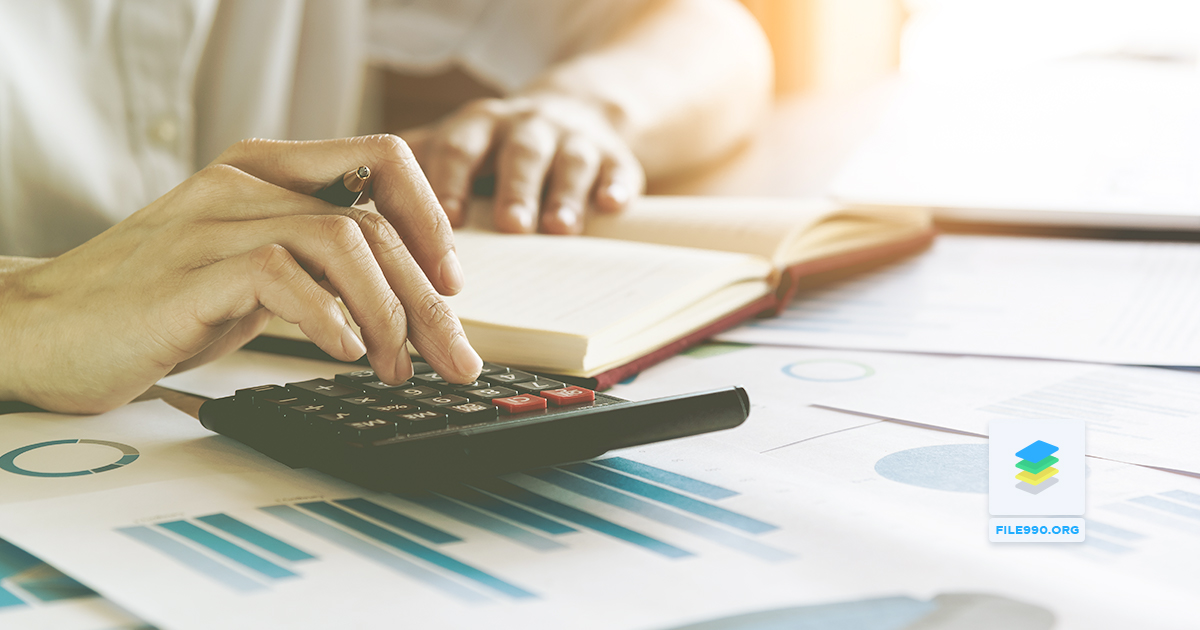 Just when you thought you had your nonprofit's finances all figured out, the Internal Revenue Service released new legislation that requires any and all tax-exempt organizations (i.e. 501 c 3 organizations) to e-file their tax forms. The Taxpayer First Act, which was enacted on July 1, 2019, requires all nonprofits to file tax and related forms electronically. The most commonly used form, Form 990, is in this particular mandate, which also includes Form 990-PF (for private foundations), Form 1065 (for 501[d] organizations), and Form 8871 (for tax-exempt political organizations). Any nonprofit organizations that may have previously filed paper returns will receive a letter [from the IRS] informing them of this new change. Form 990-EZ, which is for nonprofits with gross receipts under $200,000 for the tax-deductible year, is postponed as a requirement by the IRS, though it is still possible (and optional) to e-file Form 990-EZ. In other words, those nonprofits with less income need not worry, as paper filings of the 990-EZ will continue to be accepted for the next year (at minimum).
The Taxpayer First Act and Form 990

The goal of the Taxpayer First Act, according to the Internal Revenue Service itself, is to provide a broad redesignation of the IRS, including modernizing its technology; this explains why the IRS is now requiring nonprofit organizations to e-file Form 990 and several others. Prior to the Taxpayer First Act, only the biggest and smallest nonprofit organizations were required to e-file their tax returns on an annual basis; soon, all non-profits–regardless of size and/or revenue–will need to e-file those returns. Non-profit (or 501 c 3) organizations, typically, are public charities or private foundations, which could include anything from an animal welfare/rights organization to religious institutions. These organizations do not become tax-exempt until the person(s) in charge files Articles of Incorporation through the Secretary of State in their particular state.
The Taxpayer First Act is also aimed at strengthening and expanding taxpayer rights, with the end goal of turning the Internal Revenue Service into a much more taxpayer-friendly agency. In essence, the IRS aims to put the taxpayer first (instead of its own interests). Specific provisions signed into law include those relating to the IRS' cybersecurity and identity protection, customer service, and information technology management. The provisions are for all taxpayers, not just those working for/with nonprofit organizations.
In most cases, a nonprofit organization's Form 990 will not need to be e-filed until December 15, 2020. If your organization's tax year ends on July 31, 2020 or later, then you absolutely must e-file your Form 990. The easiest way to do so is to use Form 990 software such as that provided by File990 (see below). Nonprofits with a tax year that ends earlier than that may continue to file Form 990 on paper, if so desired.
Those nonprofits that would experience difficulties or additional stresses as a result of the Taxpayer First Act may be eligible for transition relief; in order to qualify for transition relief, organizations must possess gross assets under $500,000. This enables certain non-profit organizations to continue filing paper tax returns until July 1, 2021 or later. And yet, individuals in charge of filing the Form 990 for their respective organizations may find it easier to move directly to e-filing by using Form 990 software.
One major benefit of the Taxpayer First Act is that, if a non-profit organization fails to file Form 990 for two consecutive years, then the IRS will send a notice to said organization. This is a brand-new requirement that enables non-profit organizations to file their Form 990s before losing their respective tax-exempt statuses, which can occur after three consecutive years of failing to file the necessary forms. When this happened in the past, a non-profit organization would not be aware of the loss of its non-profit status until after the loss had occurred. Now, at least the likelihood of a non-profit organization losing tax-exempt status is much lower than before the Taxpayer First Act was enacted.
How File990 Can Help You File Form 990
File990 is listed as an IRS-approved Modernized e-file Provider (meF), meaning that File990 has been officially approved by the IRS as an e-filer for tax-exempt organizations. In order to be listed on this website, File990 needs to pass the IRS Assurance Testing Systems (ATS), which consists of requirements for Form 990 software developers.
Now, as a result of the Taxpayer First Act, all nonprofit organizations will need to e-file their Form 990s and other related forms. This is where Form 990 software can be of use, and File990 in particular is suited for organizations that wish to increase the efficiency and ease of filing their tax returns. File990's platform is entirely secure, and those in charge of the non-profit organizations' finances will receive annual reminders to file their tax returns.
While it is possible to manage your 501 c 3 finances on your own, if you are anxious about the required move to e-filing after years of paper filing for your nonprofit, then File990 is here to help you with this necessary transition. The Form 990 software will store all relevant data from year to year; it is almost like the nonprofit version of TurboTax. And, if there are multiple chapters or components in your organization, File990 offers the optional Enterprise system. Be sure that you know exactly which Form 990 your nonprofit needs to fill out–it would be Form 990-N (for organizations with gross receipts under $50,000), 990-EZ (gross receipts under $200,000), or 990 (gross receipts of at least $200,000).
Form 990 software such as that provided by File990 can take the tax return burden off of your non-profit organization's financial officer, CFO, or treasurer. File990 is an essential tool for properly filing your organization's Form 990, especially now that you will be required to e-file all returns.
Have questions or want to learn more about File990's services? (859) 309-3641 / info@file990.org.