Nonprofit Tax Tools to Get You Back to Your Mission
June 18, 2019 | 990 filing | 0 Comments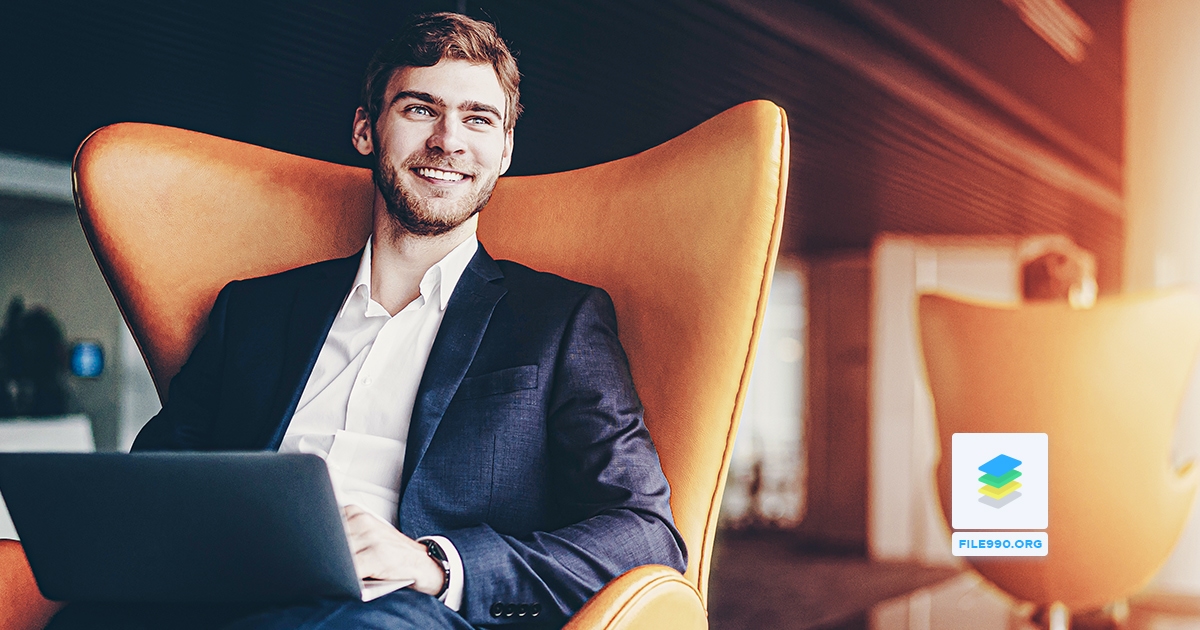 Having the right nonprofit tax tools to stay on top of your mission and file taxes confidently and quickly can make all the difference.
Yes, your nonprofit may be the project of your dreams, and of course it's deeply important to you that it succeed. But here's the thing. When your organization left the confines of your brain and became a brick and mortar project—with volunteers, board members, donors, and other stakeholders—it transformed into something more.
Chances are that your mission's success matters to a great many people. And that's a meaningful and profound accomplishment worth pause.
But you can't pause for too long, of course. Running things smoothly takes your full attention.
Tax time can throw a wrench in the gears, in the sense that filing takes resources and energy away from motivating donors and accomplishing your mission.
To complicate things further, those who invest in your nonprofit likely feel directly connected to your mission, and they need to know that you're on task and reaching your goals.
Not only that, but your tax documents give the public a window into precisely how well you're performing. You could end up retaining current donors and adding important new revenue streams, or scaring off your stakeholders, depending.
The right resources at the right time can make all the difference. File990 wants to help. Here are our Nonprofit Tax Tools to Get You Back to Your Mission.
You're Reading a Blog to Improve Your Nonprofit Right Now. Do More of That.
Yes, we know that you know you're reading a blog. And yes, you could be doing any number of other things that need to get done before 5pm.
But you're here for a reason. You're working to improve your nonprofit.

It used to be you'd have to lug yourself down to the library to do any kind of meaningful research. However, with the ever-growing popularity of blogs and other online content, you can find any number of online forums where industry professionals publish daily tips and tricks for managing a nonprofit venture.
Of course, our File 990 blog is perfect for learning about tax filing and the benefit of online tax filers such as ourselves.
But there are many other aspects of nonprofit management you can explore. This research helps you put your organization in the best position, come tax season, to have your finances perfectly managed—and be ready to file with confidence.
Some great places to start include:
Between free blogs, subscription publications, and other resources, staying current on industry trends and having the right information at the right time will keep your mission on point as you prepare for tax filing season.
Tax Exempt? Make Sure Potential Donors Know.
Most nonprofits, such as 501(c)(3) charitable organizations, aren't shy about touting their tax-exempt status. This information is likely listed on your website, business cards, promotional materials, and any other platform you're using to connect with stakeholders.
Did you know that the IRS offers a search tool for tax-exempt nonprofit organizations?
Check Out the IRS Tax Exempt Organization Search Tool Here
Donors and others can use this tool to search for your organization, which may then lead to a donation or other engagement.
However, you'll want to make sure you appear in this database. A few quick steps can help:
By now you should have filed

Form 1023

to apply for tax-exempt status.

However, make sure you haven't had your tax-exempt status revoked, such as for missing a form 990 filing deadline. (Use trusted e-Filer

File 990

so you never miss another deadline; more on this below.)

If you've had your tax-exempt status revoked, but it's been reinstated by the IRS, check to see that the database reflects this.

If your organization changes name, city, or state, make sure the database reflects this.
Why is this tool so important? Simple: It's used to show that your organization allows tax-deductible charitable contributions–crucial information in a donor's decision to give.
The IRS is, of course, the most trusted tax information resource in the United States, so ensuring your nonprofit is visible through their database can play a pivotal role in how people engage with your organization.
A Trusted 990 e-Filer: The One Nonprofit Tax Tool You Can't Do Without

Many aspects of managing your nonprofit and its finances take time. It's the nature of the role you've chosen. However, what that implies is that your time is valuable. And you don't have a lot to spare.
Smaller nonprofit ventures need to dedicate all their resources fully to their mission, and managing larger, multi-chapter nonprofits can be—to say the least—complicated.
Either way, there are a lot of moving parts. You can't afford time-consuming mistakes.
File 990 has your back.
We're an industry leader in certified nonprofit tax filing, and offer several options for 990-N or 990-EZ e-filing.
With File 990 you'll:
never miss another 990 filing deadline; we'll send reminders and notifications when it's time

file confidently and quickly; share a few crucial details, and we'll handle the rest

have access to our enterprise option for managing tax filing for multiple chapters
If you have questions, get in touch with File 990 here.
Or get started e-filing your nonprofit tax forms with us today.