Filing Your 990: A Nightmare or a Dream Come True
February 13, 2019 | 990 filing | 0 Comments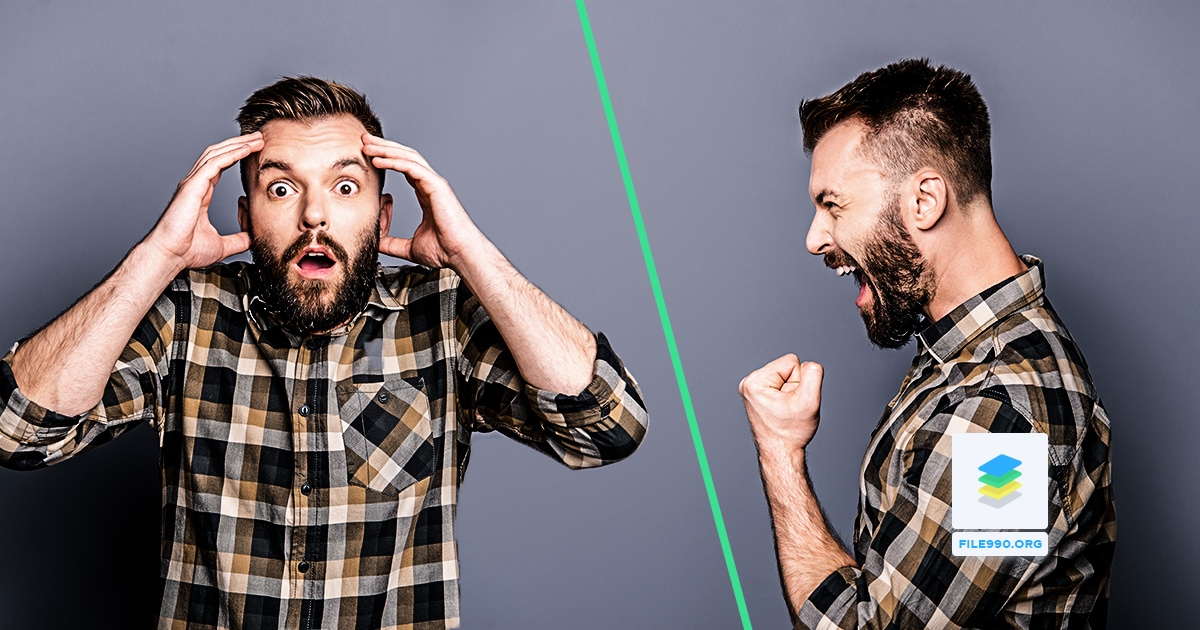 Filing the IRS form 990 can present a mixed bag of emotions.
On one hand, it can be a nightmare. You've got strict deadlines, requests for thorough, supplemental documents, fees, penalties and that's all assuming you can navigate the near-impenetrable bureaucracy of understanding U.S. tax law.
On the other, you've got the potential to not pay taxes.
And if you're a 501(c)(3) with a tight budget, the ability to keep the money you generate is more than an appealing offer deal.
But, at the end of the day is filing your 990 a nightmare or a dream come true?
Let's find out together…
What is the IRS form 990?
Here's the short answer:
It's a tax-exemption application.
501(c)(3) nonprofits are unique in their ability to claim tax-exempt status, but in order to gain this coveted tax status, they must abide by certain laws—laws that prohibit them from selling products or services at the same scale as a corporation—and fit within specific gross receipt requirements.
With differing requirements based on the size and scope of the nonprofit organization, the IRS form 990 splits into three categories:
Form 990-N (e-Postcard)
Filed by organizations with gross receipts less than or equal to $50,000

MUST be done digitally

Payment can be submitted directly to IRS
Form 990-EZ
Filed by organizations with gross receipts less than $200,000 and total assets less than $500,000.

Considered the short-form return.

Financial penalties dependent on the organizational financial capacity
Form 990
Filed by organizations with gross receipts more than or equal to $200,000 or total assets more than or equal to $500,000.

Typically filed by larger and older nonprofit organizations.

Must submit additional information (schedules) if deemed necessary
Although these are just the broad differentiators between these forms, filling out any variation of the IRS form 990—as with all taxes—can be challenging. But nothing good comes easily.
So, here's the skinny on everything from…
Form to Filing: Downsides and Alternatives
Now, that you know what the IRS form 990 is, let's talk about filing the darn thing.
As we mentioned before, tax law was never made to be easy to digest and understand.
Just take a look at this 100-page instruction manual the IRS put out to help the average nonprofit understand how to apply for tax-exemption status.
And that still requires that even after you put together the appropriate forms, schedules, and supplemental documents, you'll still need to put them in the mail and send them out.
But there IS an alternative…
You can hire an IRS-authorized e-filer to walk you through the documentation process and file them for you.
One is more cost-efficient, timely, and reliable, the other involves dealing directly with the IRS.
Here are a few things to remember when you're ready to file…
Filing your IRS Form 990 doesn't mean the end. Your form can be sent back from the IRS if there are any issues with your filing or missing information. Typically this return will come with instructions on what information was missing, but it's important to remember that any oversight can impede your confirmation process so it's best to work with a licensed professional to ensure your filing is done correctly when you send it.
Taking the time to cross your t's and dot your I's will save you time, money, and headaches.
Crossing the Finish line: The Benefits of Filing

You made it!
You waded through the irs.gov page and determined which was the right filing for your organization.
You gathered all the necessary documents.
And you submitted them electronically, mailed them, or worked directly with an IRS-approved e-filer.
Great! Now what?
You wait.
You wait for confirmation. This can take anywhere from a few weeks to a few months for your application to be accepted and for you to be notified, and once confirmed…
You're now exempt from paying taxes for the fiscal year.
And that's a lot of money being saved.
Other benefits include:
Eligibility for public and private grants

Limited liability as a nonprofit

Ability to take on donations
For businesses making more than $500,000 the corporate tax rate is 21%, and the ability to save more than a fifth of your organization's gross revenue and reallocate it to the growth of the nonprofit is a significant perk.
If the idea of navigating the IRS Form 990 is already giving you a headache, that's a normal reaction. However, it may be time to look for an IRS-approved e-filer to get your forms turned in, and on time and help you establish or retain your tax-exempt status.
Need an easier financial management solution? We've got you covered.
Click here to contact us directly.