Nine Nonprofit Finance Essentials
September 17, 2018 | 0 Comments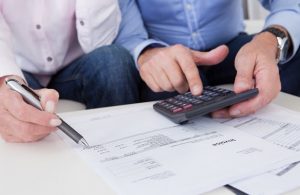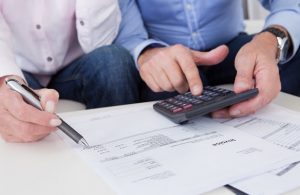 Here at File 990, our team knows that creating a healthy and stable nonprofit organization requires solid financial management! From budgeting correctly, to diversifying funding sources, File 990 has put together a comprehensive list of eight different tips and tricks to ensure that your nonprofit is creating internal stability and maintaining financial flexibility!
Proper Nonprofit Budgeting
Having a proper budget for your nonprofit organization matters, as they provide the groundwork for financial information that supports all of your nonprofit's planning. Creating an effective budget means developing expectations that are realistic, and using sound judgement with clear and concise accountability!
Program Costs
Sound and secure financial decisions rely on quality information! It is essential that nonprofit organizations understand the real costs of their programs in order to make decisions about fundraising needs, contract terms, and program expansion or modification.
Diversifying Funding Sources
Diversifying funding sources isn't as easy as it may seem, and it isn't necessarily a smart move, dependent upon your situation. Different types of nonprofit income require different systems, structures, relationships with investors, and communications.
Overhead Costs
Nonprofit organizations are required to account for functional expenses – program services, general/administration, and fundraising (or overhead). While lower overhead expenses may sound better to donors, this emphasis is destabilizing and unsustainable. Make the case by reframing these costs from "overhead" to "infrastructure."
Cash Flow Flexibility
Day to day, cash in the bank to pay the bills often matters more than any financial statement or long-term plan. A flexible cash flow can be monitored and managed with a few basic management tools, such as using a cash flow template to forecast, and keep track of, your annual cash flow. Additionally, every nonprofit organization needs to have extra cash in reserve in order to respond to an unexpected downturn or opportunity.
Financial Responsibility
Responsibility for making financial decisions and carrying out financial activities is shared throughout an organization. Financial responsibility needs to be supported with accurate information as well as frequent communication within the organization and appropriate authority figures.
Accountability
Between the IRS, Attorney General, foundations, and donors, everyone is demanding information and answers about how nonprofit organizations receive and use financial resources. This trend is continuing to accelerate, and many nonprofits are choosing to make accountability an important organizational value.
Integrity
As nonprofits are public charities, organizations can expect to be held to a high standard of integrity, honesty, and altruism in all financial activities. Policies, job descriptions, and internal controls should help to maintain this integrity, and should be built on the foundation of the organization's mission, values, and leadership.
Contact File 990 Today For More Details On Nonprofit Finance Essentials!
These eight nonprofit finance essentials can help your foundation to maintain a better budget, helping you and the organization to become both stable and flexible! From keeping a solid cash flow, to promoting integrity throughout your nonprofit, there are a plethora of ways for you to become financially stable and ready for whatever lies ahead! For more information on nonprofit budgeting tips and financial management, feel free to follow our blog. Our goal at File 990, is to simplify your life, which is why we offer great nonprofit tips on our website and a secure and easy platform to submit 990-N and 990-EZ forms online!