What's the Difference Between Form 990-N and 990-EZ?
June 25, 2019 | 990 filing | 0 Comments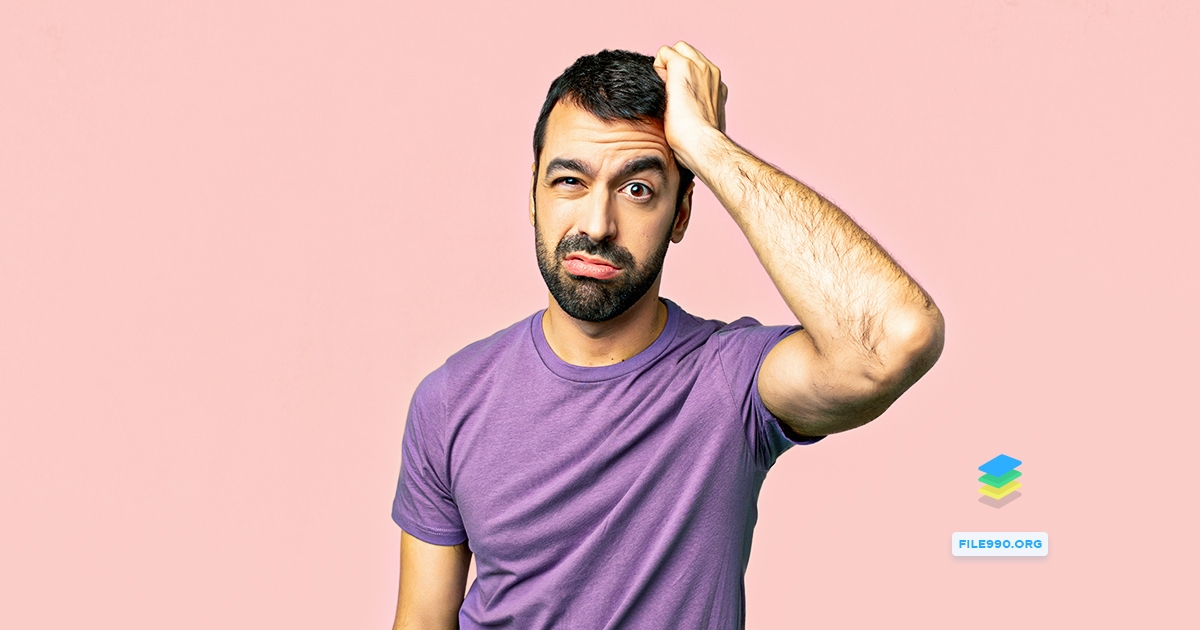 Only two things are certain, or so said Benjamin Franklin: death and taxes.
Most of us do everything we can to postpone and avoid both, don't we? Postponing or avoiding filing nonprofit taxes for your organization won't make them go away. Be prepared for tax season by knowing the basics of filing for a tax-exempt organization. Learning the difference between the basic forms, Form 990-N and 990-EZ, is a great way to familiarize yourself with the forms you'll need to file when the time comes. File 990 will be with you every step of the way.
As the financial officer for your organization, you're responsible for filing nonprofit taxes, among many other duties. You're also responsible for answering all financial questions regarding donations, dues, and expenses for that year.
Sounds daunting? It doesn't have to be. File 990 is the most trusted source for organizations when it comes to nonprofit tax filing, and will help you file an error-free tax form correctly and on time.
Here are the three types of forms, based on the financial size of your tax-exempt organization:
Form 990-N,

also known as the e-postcard, is the Internal Revenue Service's electronic form required for tax-exempt organizations with annual gross receipts less than $50,000. It is only available online.

Form 990-EZ

is the IRS form required for midsized tax-exempt organizations with annual gross receipts between $50,000 and $200,000.

Form 990

is the IRS form required for larger tax-exempt organizations with annual gross receipts over $200,000.
The first step, knowing the fiscal size of your nonprofit, answers the question of which form to use. It's that simple.
Now that you know which form to use, let's start with the basic information you'll need to have to complete the forms.
Form 990-N

The 990-N is an e-postcard and is only available online (there is no paper form). To file, you'll need to know the following eight things:
your nonprofit's Employer Identification Number (EIN) and the organization's Taxpayer Identification Number (TIN)

the tax year you are filing

the legal name and mailing address for the organization

any other names the organization may use

the name and address of the principal officer

the URL for the organization

confirmation that the organization's annual gross receipts are under $50,000

i

f applicable, a statement if the organization is going out of business
Form 990-EZ

The 990-EZ is considered the short form return and is not an e-postcard. It's a two-page return for organizations with annual gross receipts between $50,000 and $200,00. It can be filed electronically. Look to your organization's past returns to see what's changed and what's the same. Keep in mind, if your nonprofit has grown its revenues, it may be the year to switch up from the easier e-postcard to the 990-EZ.
To file the 990-EZ, you'll need to know more details about your organization's financials than you would need to include for the 990-N. In addition to the basic information that you would need for the 990-N, you'll also need:
revenue, expenses, and changes in net assets or fund balances

balance sheets

statement of program service accomplishments

list of officers, directors, trustees, and key employees

itemization of grants received, if applicable
File 990 can insure that you never miss a filing deadline by sending reminders. They can take the stress and procrastination out of taxes for you by being a reliable, knowledgeable partner for your tax-exempt organization.
Eliminate the Anxiety Surrounding Taxes
Part of the stress that comes with tax forms is the old adage: garbage in, garbage out. This means the form, whether you use the 990-N or the 990-EZ, is only as good as the information you put in it.
By making sure throughout the year that your revenue, expenses, and changes in net assets are correct, the form becomes a simple plug-and-play, especially with File 990's assistance. It's important to reconcile your budget monthly to insure that your end-of-the-year number tally up correctly.
Did you inherit a troubled system, or are you late to the party when it comes to financial savvy for your organization? We get it. Nonprofit founders and executives often wear many hats. Often, their primary hat isn't that of financial guru. That's why tax software is indispensable for tax-exempt organizations. With File 990's help, you'll not only be sure you're using the right form, but that your information is correct and one time.
Here are three tips to help with your tax filing.
Start now.

Sooner rather than later helps eliminate surprises. The IRS Form 990-N is due every year by the 15th day of the 5th month after the close of your tax year. You won't be able to file form 990-N until after your tax year ends. For example, if your fiscal year ended in January of 2019, your due date for your IRS Form 990-N tax filing would be June 15th, 2019. If your due date happens to fall on a Saturday, Sunday, or on a legal holiday, the due date will be the next business day.

Ask for help.

Your organization may have more resources than you may know. The only way to find out is to ask. You may have donors or volunteer CPAs to help, but more often than not, it's left to the nonprofit itself.

Use the right tools.

Software exists for a reason: to make your electronic world simpler, more streamlined, and documented in one easy place. File 990 is designed specifically for organizations to use for tax filing assistance and is an indispensable tool for nonprofits large and small.
File 990 takes the worry out of filing annual taxes for your organization. They'll make sure it's error-free and complete. Filing late will be a thing of the past because File 990 will send reminders to make sure you file on time. Whether you're a small, under $50,000 nonprofit or a thriving midsized charity, File 990 can help.
Have questions about your 990 filing or want to learn more about our e-filing services? Call us at (859) 309-3641 or email info@file990.org.