Why Should You E-File Your 990?
March 31, 2020 | 990 filing | 0 Comments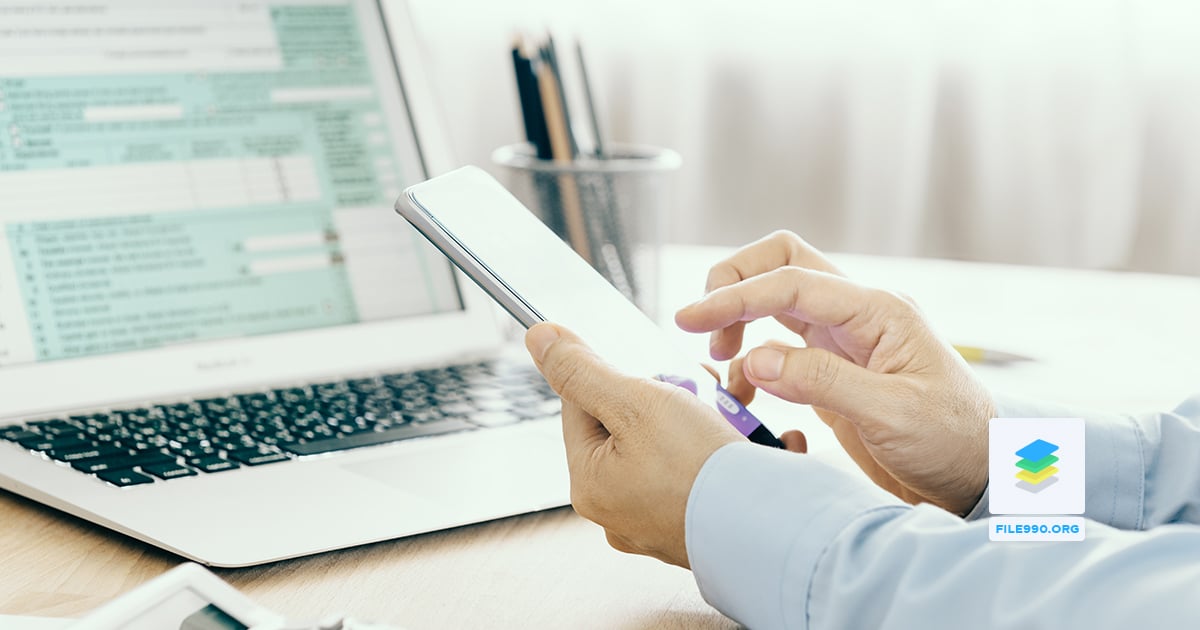 How do you file your personal or business taxes? Maybe you are already filing them electronically, or perhaps through the assistance of a certified CPA or financial advisor. Or, maybe you are filing your taxes through what is fondly known as "snail mail" and therefore strongly prefer the paper method over the electronic one. And, when it comes time to file taxes for your nonprofit organization, you prefer to file 990 through regular mail, despite the numerous benefits that accompany e-filing 990.
990 and Taxes
Let's be honest: Filing taxes for your non-profit organization can sometimes be as stressful and time-consuming as filing taxes for yourself or for your business. There are so many different tax-related forms for nonprofits that it can be difficult to determine which one is relevant to your organization. Once you know which form you are supposed to be filing, hopefully your stress level is significantly lowered.
The full 990 is for those tax-exempt organizations with gross receipts from the last calendar year greater than or equal to $200,000. Smaller organizations, those whose gross receipts are between $50,000 and $200,000, can file 990-EZ; the 990-EZ is a much shorter version of the full 990, which can be very long and complicated. The smallest organizations, those grossing under $50,000, will need to file 990-N, also known as an electronic postcard.
Obviously, the full 990 will require you to have on-hand much more information than what is required by the 990-EZ and 990-N. Regardless, it is always a good idea to keep all relevant information about your nonprofit organization in a safe, secure place.
In order to be as prepared as possible when it is time to file 990 for your nonprofit organization, you need to make sure that you are properly managing the nonprofit's finances. Keeping accurate, consistent records can ensure for a relatively smooth tax filing, and one that is on time. Also, a strong, proper budget can work wonders and avoid problems that you might experience when it comes time to file 990.
If you miss the deadline to file 990, then you can file an extension. This is not always feasible, however, and there can be penalty fees involved as well. Nonprofit taxes are due on the 15th day of the 5th month of the year following the end of the organization's fiscal year, which, for most nonprofits, is May 15th.
Note: It has been recently announced that, as a result of the ongoing Coronavirus pandemic, the tax deadline for filing personal taxes has been moved from April 15 to July 15. This should not apply to non-profit organizations, but be sure to check with the IRS regularly for updates.
If you are the treasurer for your non-profit organization, it never hurts to ask yourself these questions in regards to filing 990 and nonprofit taxes in general. Running through those questions may help you get ready to file those taxes, even if you think you are a pro when it comes to filing 990.
How to E-File 990
Hopefully, you are already aware that you must file 990 for your non-profit organization annually. Otherwise, your organization risks losing its tax-exempt status, which can be very tedious to regain. Many may not even attempt to re-obtain tax-exempt status because it can be so difficult. You might be surprised to learn that more than 100 organizations lose their respective tax-exempt statuses every year. The likelihood of maintaining that status is much higher if you e-file 990.
But, guess what? Now, everyone has to e-file 990. Yep, that's right: As a result of the Taxpayer First Act, enacted in July of last year, all non-profit organizations are required to file their taxes electronically. For someone who is already accustomed to e-filing, this will of course make no difference. But if you are someone who prefers paper filing over electronic, then this will definitely be a change for you — one that could cause much unease and anxiety.
While the smallest non-profit organizations have already needed to e-file 990, as 990-EZ is only available in electronic form, those bigger organizations will need to make the transition to e-filing. The IRS aims to improve the tax filing process for nonprofits by increasing efficiency and ease, but, obviously, e-filing won't necessarily be easy for you if you're not technologically savvy.

How File990 Can Help You E-File 990
What is the best way for someone who is new to electronically filing their nonprofit taxes? Usenonprofit tax software — in particular, File990, which has been certified by the IRS as a program that can help you e-file 990. If you are shopping around for nonprofit tax software, it's best to use one that has already been approved and verified by the IRS.
So, the fact that you can e-file 990 doesn't mean that it's easy to do, and even someone with years of practice electronically filing taxes — nonprofit, personal, or business– could benefit from the assistance of tax software such as File990. File990's system allows you to easily and efficiently e-file 990 — whether it's the full form, 990-EZ, or 990-N — and do so without breaking a sweat.
In addition, if you are concerned about missing the tax filing deadline, have no fear: File990 is here to provide you with yearly tax filing reminders. Thus, there is little to no excuse to miss the deadline and require an extension, and that's one fewer worry you will have to deal with this year.
Larger non-profit organizations may be interested in File990's Enterprise system, which is for organizations with multiple chapters or components. The Enterprise system ensures that all aspects of the organization follow the nonprofit taxes rules to e-file 990.
Of course, File990 uses the highest level of security in protecting sensitive information, and an equal level of security is used when submitting your tax forms to the IRS. Forms are sent within minutes to the IRS, so you don't have to wait for a long time to learn if your filing was successful.
Have questions or want to learn more about File990's services? (859) 309-3641 / info@file990.org.